Balanced perfection
For consistent comfort, choose Optum – experts in modern heating and ventilation.
Get ready for winter
Schedule your winter maintenance now for consistent heat and consistent costs.
A team you can trust
We've been providing heating & plumbing services to Wanaka and Queenstown Lakes for over 20 years.
We design, install, and maintain premium, interconnected, heating, plumbing and energy solutions across Wanaka and Queenstown Lakes.
Year-round comfort
This stunning 200sq/m house in Mount Barker, Wanaka boasts a brand-new heating and hot water system.
Originally used as a family holiday home, our clients came to us with the hope of turning it into their permanent residence one day if we could help them find a responsive and sustainable solution for their heating and hot water.
Solutions that work for life
When it comes to heating, ventilation, and plumbing, Optum knows Wanaka & Queenstown Lakes best.
With Optum you'll get a solution that works for your life.
Sustainable design
Optum Plumbing was engaged to install all plumbing, drain laying, heating, and solar work for Camp Glenorchy.
The camp's goal is to use 50% less water and 50% less energy than standard accommodation facilities worldwide.
This project earned us the Project of the Year award at the NZ Plumbing Awards (2018).
Trusted by the best to work with the best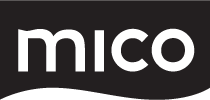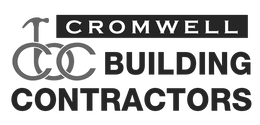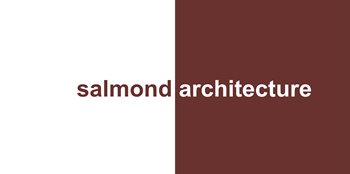 Kevin and the Optum team designed and built our first Solar Hot water system in Wanaka in 2010 and eleven years later it is still working faultlessly. Like all satisfied customers 10 years later we came back to the guru's at Optum who provided us with invaluable advice for optimising a 'no carbon' solar hot water solution, to meet the underfloor and hot water requirements for our new SIPS panel passive house which we have built in Invercargill.

These guys are innovators and absolute experts in all aspects of service provision, are professional and are a pleasure to deal with. We have no hesitation in recommending them to other prospective customers and we look forward to working with them again on our next build.

Stephen & Kathy Canny

Strategic Projects
We made the right choice using Optum for our plumbing. Our rural block and non-standard heating system were well designed and the team went above and beyond to fine-tune and have it working as we wanted. We learned that plumbing is not an area to cut costs and it really makes a difference having a team who are skilled and familiar with complex systems and new technologies. We would certainly use Optum again.

Alex Cull
Thank you Optum Plumbing and Energy Solutions.

The service provided by Sam and his crew was fantastic . You have an amazing team who gave us awesome service.

They were efficient, friendly, tidy and very punctual.

I would recommend Optum Plumbing and Energy Solutions to all our friends and colleagues.

Thank you

Stephanie Wells
We had a complex build in Wanaka for our home.

Optum service was excellent and of the highest quality critical to the success of the build.

After completion when further extensions were planned also they were interested efficient and approachable in their service with a total professional standard.

Both Isabelle and I would highly recommend them to any person contemplating a build, extension or repair.

Brendon & Isabelle Bowkett
I did a big build out in Dalefield. I paid top dollar to get the best of everything. However, I used different suppliers and I ended up with a system that wasn't integrated, was difficult to use, and just didn't achieve what was promised.

I got Kevin and Optum involved and they took action to integrate everything and actually make it work.

If I'd had them involved from the start I'd have saved tens of thousands of dollars and I'd have gotten what I wanted.

Don't make the mistake I did!

Dr. Sam Hazeldine